In 1967 Georges Perec wrote a radio play, L'Augmentation, in which you, the protagonist, make some delicate decisions whilst negotiating a pay rise. Is your boss, Mr X, in a good mood? Did he have fish for lunch? Does one of his daughters have measles?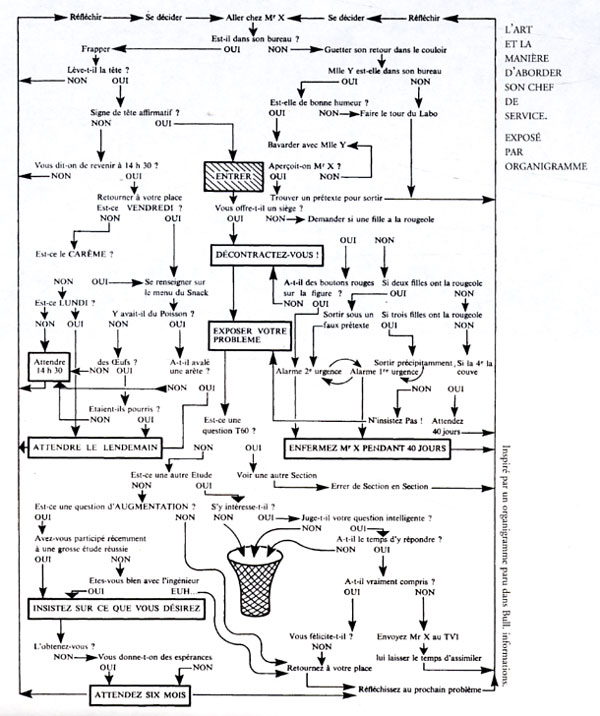 The story takes the form of a flow chart. It's no coincidence it was written when computers were becoming a part of office and laboratory work, and when flow charts became a popular way to represent the algorithms they were programmed with. 1967 is also the year Perec joined Oulipo, a literary organisation whose members seek to create works based around mathematical constraints and structures. The loops and branches of Perec's flow chart perfectly embody the frustrating routines of office politics.
Fifty years on, I've created a version to run on Alexa, which you can download from Amazon. It may not get me a pay rise, but I should qualify for a freebie Echo Dot.